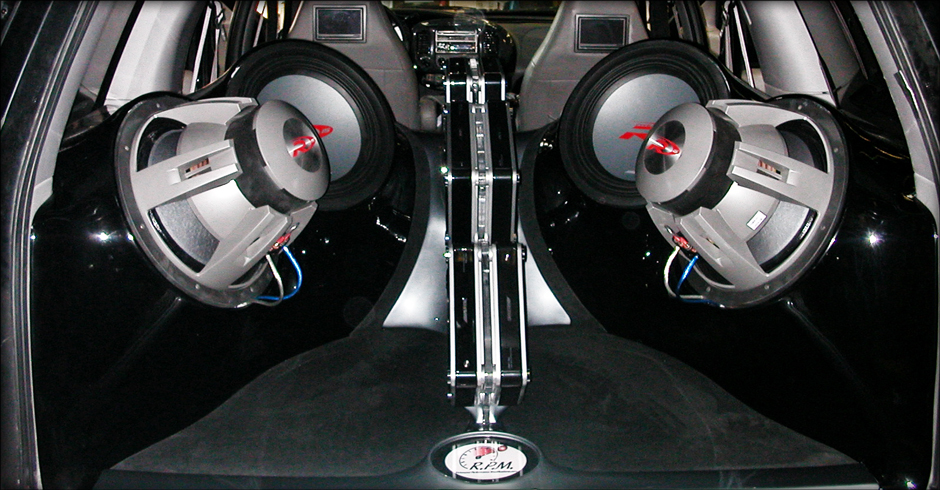 CAR AUDIO & VIDEO
Car Audio
RPM is Richmond's happening place for all things car audio and infotainment. If you think it, RPM can do it! From a factory look to an extreme SPL competition set-up, RPM will deliver a car audio system that's customized just for you. RPM has been serving the greater Richmond, VA area for over 28 years. We work on all types of vehicles, from the daily driver to the most expensive luxury vehicles. Whether you need bluetooth or iPod/ iPhone integration into your factory receiver,a custom designed subwoofer setup with custom panels to match your interior, or simply a basic car stereo upgrade, RPM has you covered.
RPM employs experienced, professional technicians with the know-how to get your intall done right. Our car audio specialists stay on top of current trends and techniques to deliver expert advice and exceptional customer service to our customers. RPM is an authorized dealer for Alpine, Pioneer, Sony, Morel, and more. If we don't carry your favorite brand, bring it to us and let the experts at RPM bring out the best in your car audio system!
Mobile Multimedia/ GPS Navigation
Get all set for your next road trip with multimedia & GPS navigation solutions with RPM. RPM carries the latest in-dash DVD navigation receivers from Alpine, Pioneer, and more. No space for a double din receiver? Let RPM custom install one for you, or we can show you our flip-out solutions if you don't want to alter your factory look. RPM can also install headrest and overhead monitors, video game systems, and more. Let RPM take care of your mobile entertainment needs!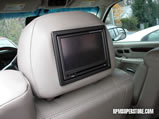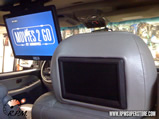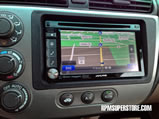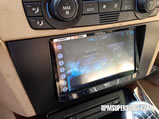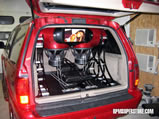 iPod/Auxillary Integration
Listening to the radio is great, but it may not be the best option for music. Radio is a great way to get news and info, plus hear the latest songs. But the downfall is being at the mercy of commercial breaks, and if the station you are listening to is playing you don't want to hear, you're out of luck. With an iPod integration system or auxillary integration, you can control your playlist without waiting through commercials!
Both integration systems provide excellent sound quality and convenience. The iPod integration system connects your iPod or iPhone to the radio using the dock connector, giving the added benefit of charging the device while playing music. With an auxillary integration, your device connects using the 3.5mm headphone jack. While it doesn't charge the device, it does provide clear sound quality. With all the benefits associated with an iPod or aux integration, there's no point in waiting! Let the experts at RPM Superstore upgrade your car audio system.
Bluetooth
Bluetooth is a form of short range wireless communication that enables devices such as cell phones and car stereos equipped with Bluetooth to talk to each other. The devices will automatically recognize each other after they have been paired or synced. Your car receiver or with Bluetooth will automatically see and recognize your phone as long as the device has its Bluetooth turned on. It can still be in your pocket, bag, or purse. When a phone call comes in, it rings over the car stereo speakers. You answer the call by pressing a button on the screen or Bluetooth device. You can hear the caller through the vehicle speakers. You talk and your voice is picked up by the Bluetooth microphone. You'll never need to touch your phone. The caller ID info displays appears across the radio screen. You can even make hands-free calls through voice recognition as long as your phone supports this feature. Any music playing will be muted so you can hear the caller through the car speakers. The caller can hear you just by your normal talking.
Also, Bluetooth offers a hands free, no cables, music transfer protocol that will automatically send your music from your smart phone, cell phone, or mp3 player to your car radio, so you can listen to your music in your car wirelessly! As your car stereo has the audio streaming protocol built-in, your Bluetooth-enabled phone or mp3 player can instruct your car radio to receive your music to listen to, just like deciding to play a CD or listen to a radio station. You can stream music downloaded on your devices, or apps from your smart phone, such as Pandora, Spotify, etc. We can demonstrate this for you in our store using your phone and one of the streaming audio Bluetooth car stereos we have on display.