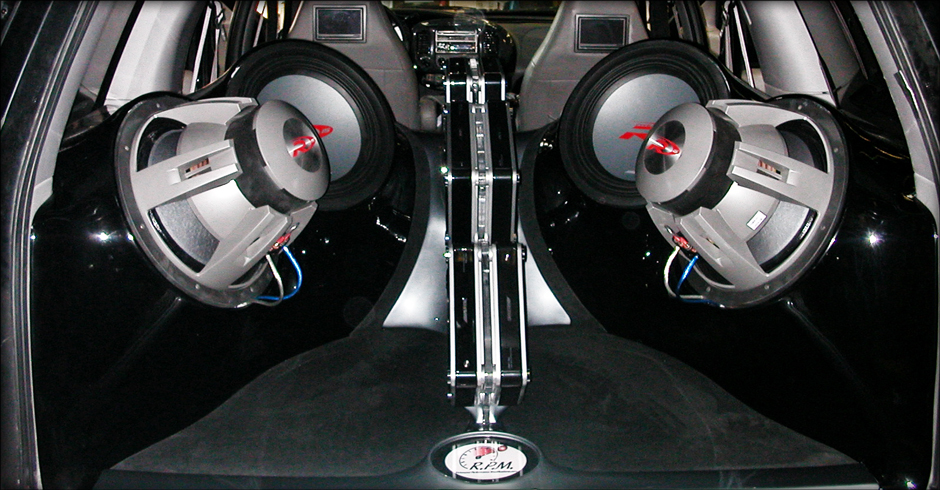 MOBILE ELECTRONICS
Car Audio
RPM is Richmond's happening place for all things car audio and infotainment. If you think it, RPM can do it! From a factory look to an extreme SPL competition set-up, RPM will deliver a car audio system that's customized just for you. RPM has been serving the greater Richmond, VA area for over 28 years. We work on all types of vehicles, from the daily driver to the most expensive luxury vehicles. Whether you need bluetooth or iPod/ iPhone integration into your factory receiver,a custom designed subwoofer setup with custom panels to match your interior, or simply a basic car stereo upgrade, RPM has you covered.
RPM employs experienced, professional technicians with the know-how to get your intall done right. Our car audio specialists stay on top of current trends and techniques to deliver expert advice and exceptional customer service to our customers. RPM is an authorized dealer for Alpine, Pioneer, Sony, Morel, and more. If we don't carry your favorite brand, bring it to us and let the experts at RPM bring out the best in your car audio system!
Mobile Multimedia & GPS Navigation
Get all set for your next road trip with multimedia & GPS navigation solutions with RPM. RPM carries the latest in-dash DVD navigation receivers from Alpine, Pioneer, and more. No space for a double din receiver? Let RPM custom install one for you, or we can show you our flip-out solutions if you don't want to alter your factory look.
RPM also carry stand-alone GPS navigation systems. A stand-alone system will allow your GPS to more from vehicle to vehicle as needed. RPM can also install headrest and overhead monitors, video game systems, and more. Let RPM take care of your mobile entertainment needs!
Vehicle Security & Remote Start
Remote car starters can remotely start your vehicle with a simple button press from a remote or your smartphone. A remote start installation from Richmond Performance Modifications does not void your factory warranty and may add to the private resale value of your vehicle.
Having a vehicle equipped with remote start in Richmond is a great way to beat the winter weather. Warm up your vehicle from the comfort of your home, workplace, or anywhere else indoors. Remote start is just as effective in the summer months as well. Remotely start your car, and your air conditioning, effectively beating the heat!
Combine remote with a car alarm from RPM for the ultimate in comfort and security. Richmond Performance Modifications offers Avital, Clifford, and Compustar car alarms & vehicle security systems as well as backup cameras and auto page systems. You want to keep your vehicle secure, but your car can keep you safe as well.
When it comes to your automotive investment, you don't want to take chances. You keep a lot of important things in your vehicle - yourself, your family, your car stereo, and of course the vehicle itself. A vehicle security system is a good idea for the safety of those you care about. Also, many insurance companies offer discounted rates for vehicles with alarm systems installed. The alarm will pay for itself over time in savings and peace-of-mind.
Our professional installers are experienced in every kind of car electronic system you can ask for. Our work is guaranteed and fully insured.